UCLA Design Media Arts Undergraduate Exhibition | 2012

Brand, Website, Poster Series, Postcards


In collaboration with Omar Lopez, Lucas Kazansky, Dawn Faelnar and Vlada Syrkin we as a team created 6 posters for the show, postcards, a website and curated the show. The 6 posters were made to fit together reinforcing the idea of us as a community working together.
Poster by Chris Phillips (1 of 6)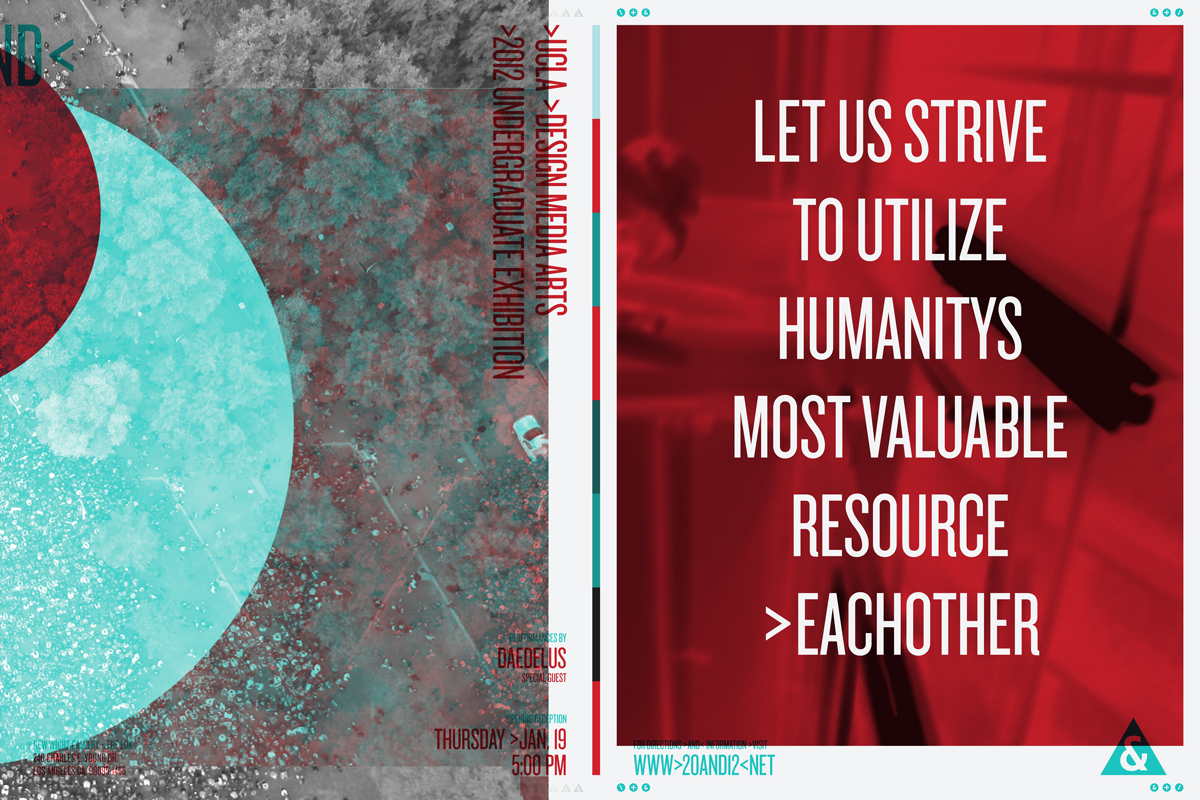 Poster by Lucas Kazansky (1 of 6)
I pitched the idea of utilizing a small crowdsourcing element to literally hybridize bring each artist together. I asked all of the 150+ students in the show to submit their own personalized Ampersand and used it for the background of the Web Poster.
Postcard designed by Omar Lopez.
Early Concept for The Show
Website
---
GOOGLE
UCLA
SONY
TOMS
JPL
Designed & Developed with love by Christopher Phillips, 2021, LA, CA